Novergy's solar BIPV module are a preferred choice with architects, building consultants and designers to build sustainable and green buildings without compromising on the architectural ideas. The result is a natural yet impressive integration of solar solutions in the design.
Our BIPV solar modules can be used in a wide variety of applications such as facades, rooftop, canopies, parking, balcony.  We desire to ensure that with our BIPV range of modules it is possible for any building to achieve beauty and solar energy harvest together.  The BIPV modules also help in Green Building or GRIHA or LEED certification.  Further these modules also help in reducing the solar heat gain on the building and hence keep the building cooler resulting in a lower air conditioning energy consumption.
Novergy offers 3 types of BIPV solar photovoltaic modules .  The Double glass PV Module series are available in partial transparency or opaque options.   See Through PV glass series are semi transparent range of modules which allow one to see through them.  PV Colorshine (opaque) series are a replacement for standard color coated facade glasses.   These are available in a variety of colors, dimensions, thickness and shapes to meet any project requirement.
The high efficiency of our solar BIPV module delivers more power per sq mtr and they perform exceptionally well in low light conditions as well.  Our solar BIPV module besides generating power are also well known for lower heat gain.
It is now truly possible to go green and sustainable in a beautiful way!

Extremely low degradation

Excellent performance in low light conditions

5 years warranty against any manufacturing defects

Range of Technology options to match your project requirements

Usages – On Façade, Roof, Canopy, Parking Lot, Window, Shelter, Balcony etc.

Make your building power self-reliant

Achieve green building & sustainable architecture

Range of colours to match your project requirements

Range of dimension & thickness to match your project requirements

With our very high efficiency technology you can generate more power per sq. mtr.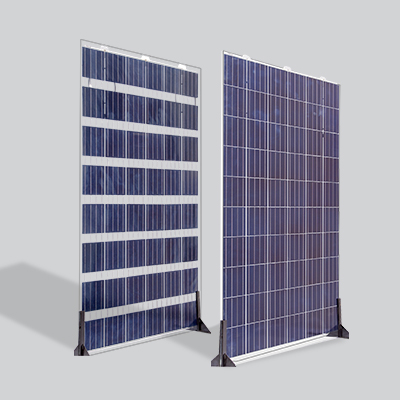 Double Glass PV Crystalline Series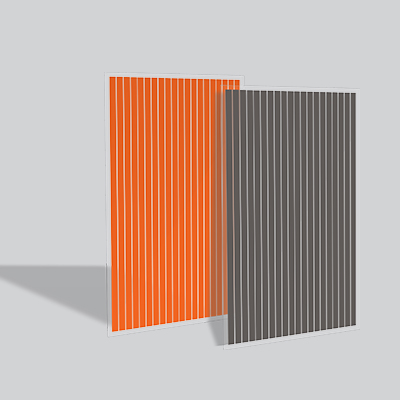 See Through PV Glass Series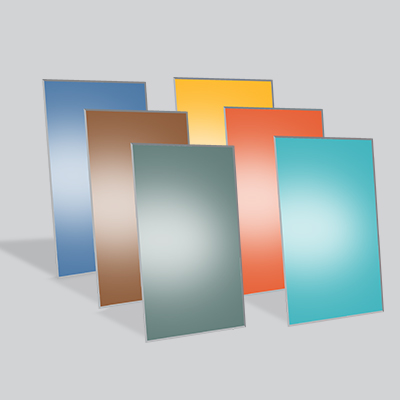 PV Colorshine (Opaque) Series