Novergy's solar controller range based on MPPT (Maximum power point tracking) and PWM (Pulse width modulation) technologies deliver more power from your solar panels with efficiency as high as 98%. These chargers are easy to operate and come with different charging algorithms for different types of batteries.
They are available in different battery voltage ratings such as 12 vdc, 24 vdc, 48 vdc, etc.  Current ratings start from 5 Amps and go upto 80 Amps.  They also provide for protection against reverse polarity, overvoltage and overcharge etc while being designed with a large heat sink for better heat dissipation.  All models come with LED indicators to view the status of controller, battery and solar input.
MPPT LCD series of solar controller come with an LCD display to allow viewing of different parameters.  Some models also offer the option of a USB port to allow for mobile phone charging.
The WeatherTuff series of solar controller are suitable for harsh environmental conditions such as marine, boat, outdoor, etc.
Solar controller models are also available with automatic dusk to dawn feature for street light applications.
All models are backed by a standard warranty to ensure reliable performance in field.
SOLAR CHARGERS – MPPT LED SERIES
Advanced Maximum Power Point Tracker to increase your power from solar panels

12 / 24 / 48v Auto detection

Different charging algorithm for different types of battery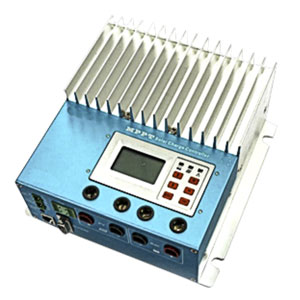 Larger heatsink for better heat dissipation

Various protections such as Reverse polarity, overvoltage, overcharge, etc

Optional Battery temperature compensation

multi stage charge control
SOLAR CHARGERS – NSCENT SERIES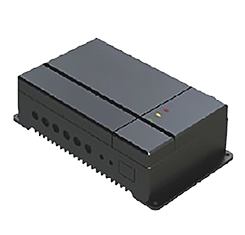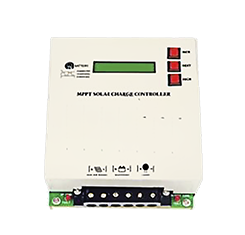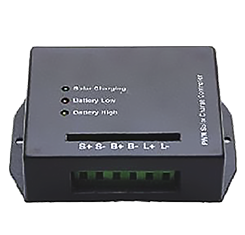 MPPT/PWM based battery charging

Load and battery status indicator

Automatic dusk to dawn. (Optional)

LCD display (On NSMPPT 4W series only)
SOLAR CHARGERS – WEATHER TUFF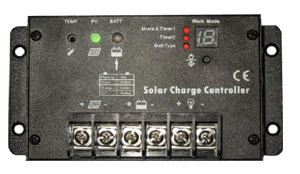 Dustproof. Moisture Proof

PWM based battery charging
Detects day and night automatically (Suitable for street lighting application)

In-built protection against shortcircuit, reverse polarity, over load. over heating. over discharging