The solar industry has grown manifold in the last few years, so much so that it is now being deployed in commercial and utility-scale projects. But, to build robust solar infrastructure – the products and components should fulfil the perimeters laid down by global and local certification bodies.
The inverters are the "soul" of a solar system because they administer the entire power plant. We have discussed at length about them in our previous blog asserting the different types of inverter and their importance in the solar system.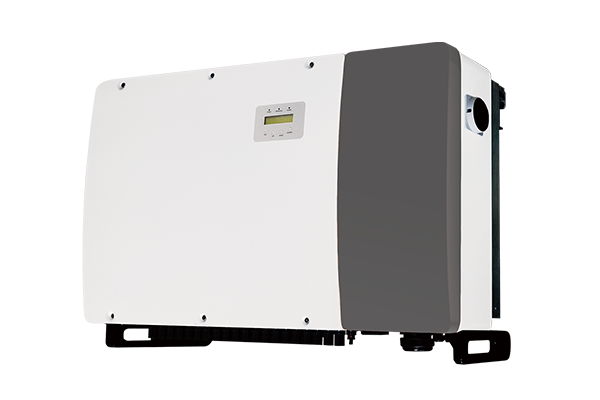 Do you know that solar inverter is the first component of a solar system that breaks down? 
So, it becomes essential for EPC companies to run performance tests and get standardization to ensure its quality, durability and reliability. And as competition is growing at a faster rate, manufacturers get the certifications to ensure their inverters are sturdy, safe and compliant with standards.
To make sure companies conform to the norms, MNRE (Ministry of New and Renewable Energy along with BIS (Bureau of Indian Standards) have mandated to follow a compulsory registration order and standardization for solar PV systems, devices and components.
Nowadays, there are multiple PV standard organisations across the world such as UL, ANSI, NIST, SEMI, SAC, CENELEC, IEC and many alike. But IEC is considered the most notable body among them. IEC has been active in the international standards for terrestrial PV since the year 1982. These standards provide the interconnection between technical and environmental specifications used in PV products.
While some of the standardization procedures are crucial, others are just to enhance the product standard and to assure that they are following the best-in-class benchmarks.
Here is the list of standards by IEC which solar inverters need to obtain in India: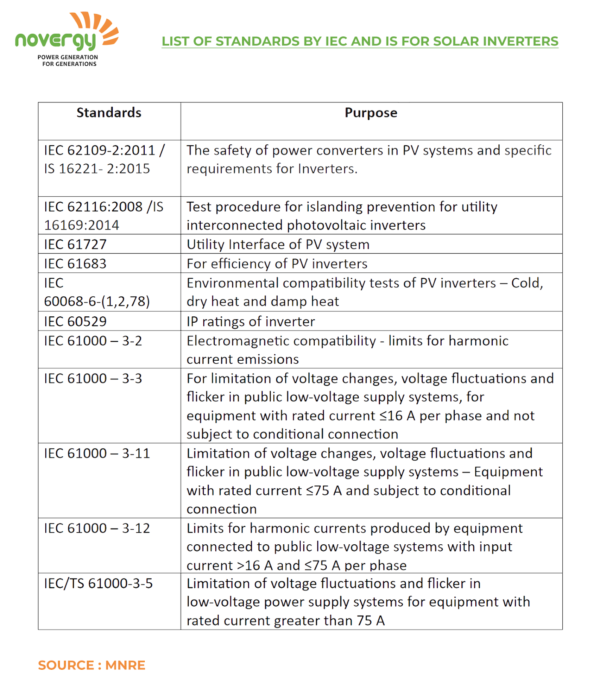 Why is the focus more on inverters than other solar products?
As stated earlier, inverters are the foundation of any solar power system and often the first component that needs replacement. Apart from that fact, the efficiency of the conversion of DC to AC is of paramount importance, as it is related to the performance of the system.
Testing and certification process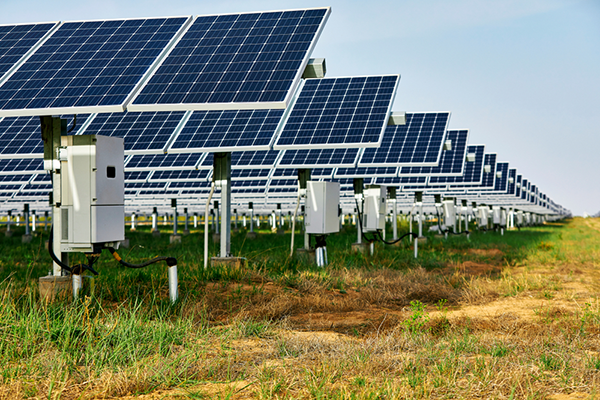 When a manufacturer sends a series of products for testing, he also needs to give a declaration to the test lab along with the products. The highest-rated model is taken for the test to cover the registration of the entire range of products.
After that, the testing lab charges the cost of testing only for the model that went under the test procedure and reports can be applied for the entire collection of inverters with lower wattage. However, the product label of each series should be placed in the final report. If the same inverters undergo an update with new technology, design, raw materials and ingredients then it needs to get fresh tests done.
The way forward with Novergy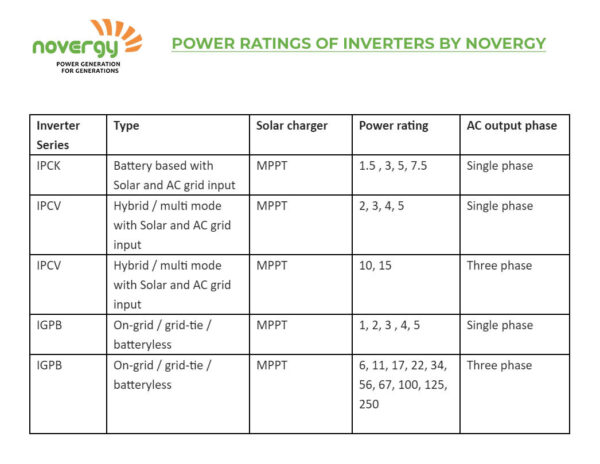 Novergy has a wide array of inverters to meet the requirements of any kind of solar installation. Due to their top-tier benchmarks in performance, durability and safety – they are the first choice of experts who want to make their infrastructure future-ready.
Whether it's off-grid, grid-tied, hybrid or battery-based – these inverters can be incorporated into any system and design. Here is the range of solar inverters we manufacture:
IPCK series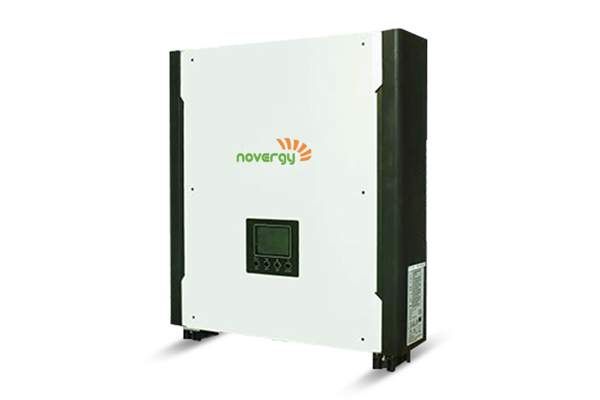 These inverters have pure sine wave output to ensure the suitability to all kinds of power loads without any noise and damage to the AC equipment. They have an in-built MPPT charger and have advanced priority algorithms to derive maximum power output from an array. It is best suited for off-grid application.
IPCV series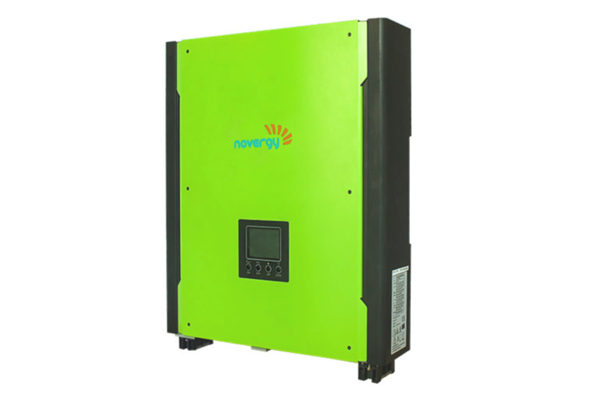 They are the smart solar inverters which have the unique capability to work in various modes depending on the load, grid, battery and solar conditions. Therefore, it is a single unit which can work in on-grid, off-grid, grid-tied with battery backup, and other modes.
IGPB series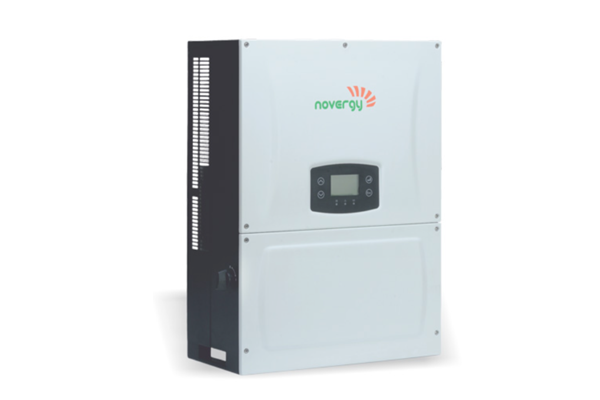 IGPB inverters are appropriate for the on-grid application. They are available in various power ratings for single-phase or three-phase output.  They are suitable for 50hz or 60hz frequency based on local grid conditions.  The IGPB series solar inverter comes with various added features such as a graphical LCD Display, RS485 communication, DC disconnect switch, etc.  The bigger models come with multiple MPPT inputs to ensure better solar energy harvest.
All inverters series mentioned above are certified by various international and local standardization organisations such as MNRE, IEC and many more. With that, they are backed with 5 years of warranty.
This gives Novergy an edge over its competitors. These inverters ensure up to 99% efficiency. Visit novergysolar.com and explore our collection of solar inverters now!