Worldwide, industries are making continuous efforts to reduce electricity overheads and meet their energy demands without harming the environment. Renewable energy has established itself as a potential power generator and becoming affordable with each passing year. As per IRENA, the cost for setting up PV projects has dropped by 80% between the years 2010 – 2018. India has now become the lowest-cost producer of solar power which makes solar energy a viable source for industries that are trying to reduce their operational costs. That is the reason why we can see a major shift in product innovation in various polycrystalline and monocrystalline solar manufacturers.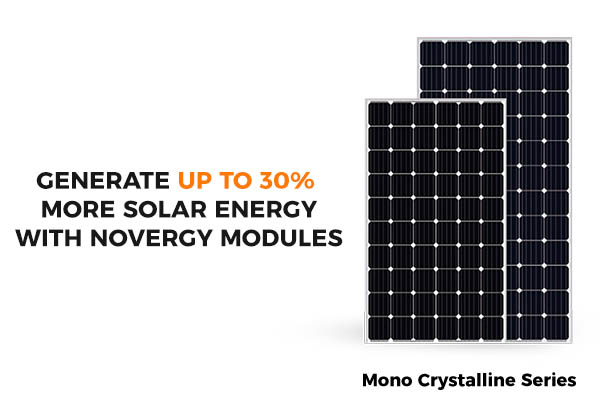 The reduction of operating overheads has a huge impact on the overall profitability of a business. The Government of India has played a pivotal role in the reduction of cost per unit with its aggressive targets and implementation of policies to ensure maximum adoption. For industrial and commercial establishments in India, the adoption of renewable sources of energy is the only way to strike a balance between economic growth and a sustainable environment.
With that said, solar is a long-term investment- once you go solar, you are going to spend your next 25 years with it. So, it is crucial for you to make a well-informed decision to make the most of your investment. Here are the things you should consider before taking the plunge.
Saving potential with the industrial solar system
Just like real estate, location is an integral element to consider before solarizing your industry. The feasibility of your location determines the saving potential of your solar system. Get familiar with the position of the sun on your installation site, how much sunlight it receives in a day and other installation in the vicinity. Make sure you assess the roof type, geographical location to calculate the saving potential of the site. When it comes to solar installation, every rooftop has its own set of challenges. With top-notch engineering and innovation backed by shadow analysis, manufacturers can provide the optimum solution to the industries. Most of the rooftops are unutilized and empty, with a little bit of tweaking in the structure, manufacturers can ensure that the saving potentials are met to its best.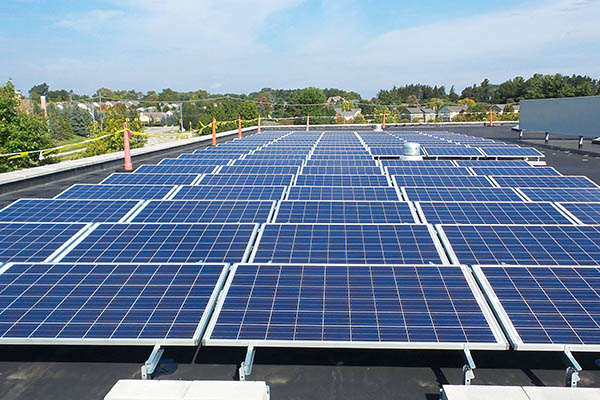 Grid connectivity and type of solar system
The type of solar system your site requires can be identified through understanding your consumption of energy and the connectivity to the grid. If your building is connected to a grid, then the on-grid solar system can be the ideal option for your business. With that, your business will be able to transfer the extra energy to the grid and secure extra benefits.
If your business is not grid-dependent, then you can opt for an off-grid system with inverters. This system will be less cost-effective than the on-grid system. Your installer will help you recommend the most feasible system for your site.
Understanding the solar policy in your state
The Government keeps rolling out new policies for states, industries, and farmers to reduce the challenges industries they face while carrying out their operations or while adopting solar. The policies are related to net-metering, tax-benefits, subsidy and connectivity approvals. These policies are made to ensure the infrastructure is viable for people to work efficiently. Industries should attain information on the latest policies, discuss them with the solar partners and reap the maximum benefits from them.
Quality solar modules, cost, and warranty
Beware of manufacturers who offer one solution to every client. A system should fulfil your needs, make sure they are backed with a warranty. Your solar partner should be able to cater to your site needs with various product options. Assess the cost of solar panel modules and their installation, since industrial projects are large-scale, it is imperative for you to calculate everything beforehand. Get quotes of all the different modules based on their efficiency and types, so you have a better understanding of what you can expect. Choose the modules that are most suited for your site instead of giving in to the fad and buying the popular ones.
Is your solar partner trustworthy?
Do not choose a partner that is just chasing the big-fat cheques, choose the ones who provide you seamless after-sale service when you get stuck. A right manufacturer will take care of all the aforesaid points and make sure you do not repent your decision of going solar.
At Novergy, we offer a one-stop solution with our solar kits, so you don't have to chase various service providers when one of the parts of the system bails out on you. We ensure peace of mind to all our customers with our highly-efficient panels, which guarantee the efficiency of up to 20.7%. We have a NIL replacement record for the solar modules.
Why Novergy should be your first preference?
Our modules are certified by UL Labs and generate up to 30% more solar energy as compared to competitors.
Novergy is an integrated player offering product, design, engineering, execution, and support at a single point.
NIL replacement record in 13 years.
Strong project execution record.
Web-based monitoring system.
Better low light spectral response.
Great ROI/RII on your investment.
Ensures sustainability and green goals.
Protects your organisation against rising energy cost by making itself reliant.
We believe in thoroughly studying our client requirements and then providing them with the most appropriate and reliable solutions to establish higher customer satisfaction. We deliver solar products with high standards with our reliable quality and assurance taken into consideration right from our manufacturing process. If you are an industry that is planning to go solar then throw caution to the wind and choose Novergy. Visit novergysolar.com to explore our wide range of efficient solar products.