With the enormous adoption of solar energy in the last two decades, the conversion efficiency of photovoltaics has also improved year by year – from 5% in 1945 to more than 21% in the year 2020. 
Solar energy further brought a huge transition in the commercial market all over the world because of the ongoing efforts by global leaders towards lowering the dependence on fossil fuels and reducing the carbon footprint of big industries. We have witnessed more and more industries and organisations switching to solar because of promising government policies and lasting benefits of solar.
Because of its unmatched popularity, solar is now replacing the conventional building material, street lights and pumps. Earlier people used solar lights in gardens, homes and villages, but now it has disrupted the market with new possibilities as industries, companies, highway projects and institutions are choosing solar lights instead over traditional lights.
In this blog, you will understand in detail the key differences between the two and benefits of replacing the halogen street lights with the modern LED solar lights. Let's dive in!
Environmental impact
Solar lights have less or no impact on the environment as compared to the traditional lights. Traditional lights are dependent on electricity which is generated from non-renewable sources like fossil fuels. These sources lead to the production of carbon dioxide, which harms the atmosphere. Though, solar lights use the green and clean energy from the sunlight, convert it and store in the battery to illuminate the site during the night. The solar light is a sustainable way to maintain ecological balance.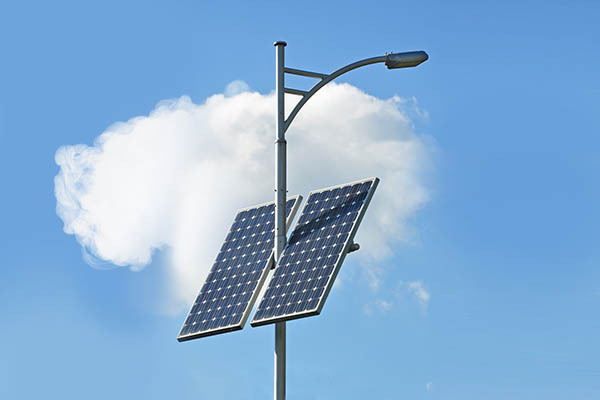 Design and Installation
During installation, solar street lights follow strict engineering parameters like weather conditions, LUX levels, days of autonomy, beam angle, light posts distance, the size of the panel and the battery.  Solar lights make sure you get optimum results from every installation. Halogen street lights do not pay much attention to these parameters while installation.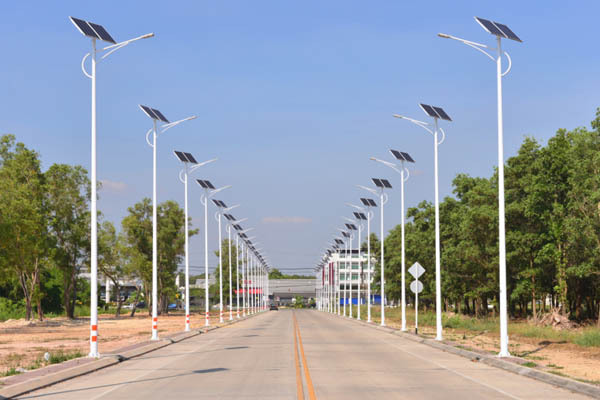 Traditional light emits diffused lights and needs reflector cups to reflect the light downwards. However, the LED of solar light emits directional light and needs no reflector cups. The efficiency of LED lights is better than traditional lights as they provide efficiency of greater than 150 lumens per watt which ensures remarkable durability and demands no maintenance.
Visibility and illumination 
Solar-powered lights are usually affixed with LED or built-in with LEDs. To attain the maximum and desired colour rendering index (CRI), EPC companies colour these LEDs. That increases night-time visibility and provides superior illumination. Traditional lights have metal-halide lamps which cannot ever beat the visibility of LEDs. Moreover, LED lights are quite a viable solution to minimize power consumption. They provide the same brightness as any other lighting option using less battery energy.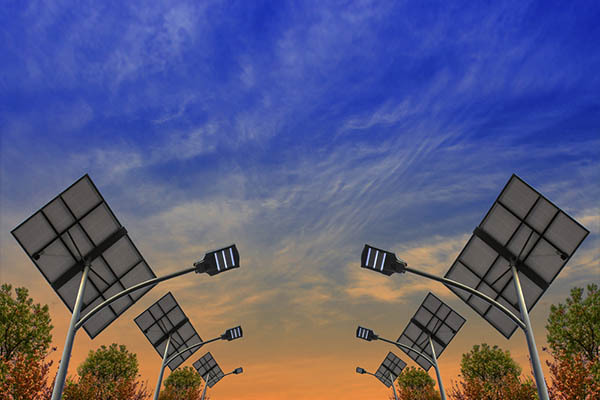 The upfront investment and future savings 
As far as the upfront cost is concerned, traditional lights are a cheaper option than solar street lights. But solar energy harnesses clean energy and may not require as much maintenance and replacements as the traditional lights in the future. The initial investment is higher than traditional lights, but the future savings will offset that investment. In the long run, solar lights are more cost-effective.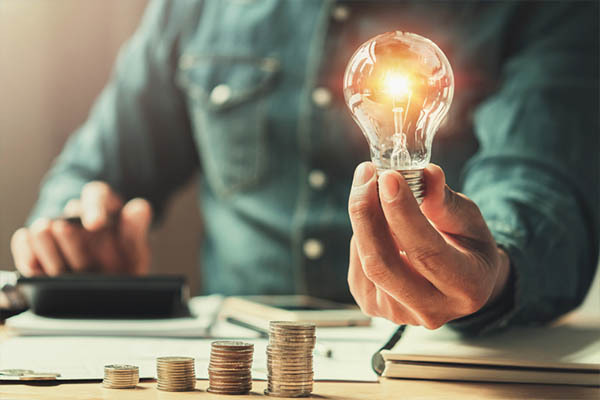 Lifespan and durability 
Traditional lights have a lifespan of around 10000-15000 working hours, whereas solar-powered lights with LED have a longer lifespan with more than 80000 working hours. Additionally, unlike traditional lights, solar lights are not dependent on energy grids and can illuminate the streets even in power outage situations. It gives solar lights an edge over traditional lights.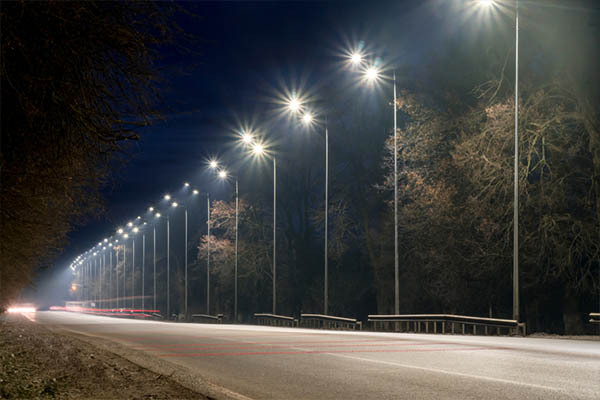 All things considered
The above comparison clearly states that solar-powered lights are a favourable option if we compare the electricity cost per unit, maintenance, installation cost, efficiency and future benefits. Switching to LED solar lights can lower your power consumption, grid load and grid dependence. For those who are planning to install solar lights in their facility can explore the top-notch solar lights with superior efficiency by Novergy.
We at Novergy, provide solar lighting systems for a variety of applications. With our decentralized solar lights, we ensure complete independence from grid power meaning you don't have to bring electrical networks to the consumption points.  All our products are integrated with LED technology to achieve a reliable light output for years to come.  There are two versions of Novergy street lights – centralised and decentralised. The decentralized versions operate as a complete unit by themselves since they have an independent solar module, battery and controller for each system. Centralized solar lighting systems are more suitable for places where power grids are available and yet the customer desires to power the facility with solar energy.
Navigation and aviation lights are meant for critical applications such as tower top, chimney top, marine navigation, etc where it is crucial to have independently powered solar lighting systems with reliable light output for such critical applications.  These models are integrated with a solar cell, lithium battery and an intelligent in-built controller.
Solar road markers are meant for locations where an independent solar-powered solution is required to make the roads or pathways safer without having to draw long electric lines. Traffic signalling solutions are meant for urban or semi-urban areas where the signalling system is required to be powered by solar to ensure uninterrupted power to the signalling controller and system. All these products are based on relatively high-efficiency solar technology by Novergy and backed with 25 years of linear warranties.
Increase the energy resilience of your site with Novergy solar lights. Visit novergysolar.com and shop now!