With the robust adoption of solar products in India, numerous players have entered the market. These players offer countless solar products every day with a list of specifications that are difficult to decipher for a normal solar buyer/investor. All the technical specifications and warranties do not give the right picture of how one product is better than the other. All of these combined, raise an intriguing concern for solar investors and make their decision-making process longer.
To address this issue and to make the process easier for you, we have prepared a list of parameters that you should check before making the huge investment decision. Also, in this blog, we will let you know how Novergy products meet all those parameters to help you make an informed decision.
Expensive Vs cheap solar modules
Is price the only important parameter in your buying decision? Are you more inclined to price aspect than the quality and worth of a product? If yes, then you are missing out on the bigger picture.
Expensive vs Cheap modules – it is one of the most important parameters while choosing solar modules. Always do a cost vs value evaluation before investing in solar modules. For some people, reasonable prices are the most important selling point while others focus on the worth and value aspect of their investment. Value is not just about price; it is more about getting desired results in the long term with minimum repairs and degradation.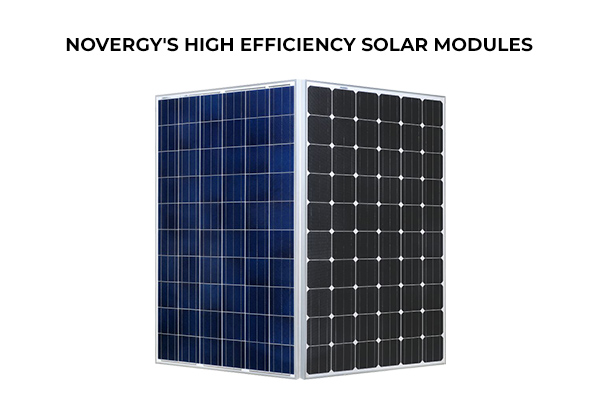 We understand it is hard to resist the modules with a cheap price tag, but at the same time, it is important to weigh the value underneath that offer. Poor modules are often made of low-grade raw materials – making the performance of the panel inefficient and may result in costly repairs. The low price of the module does not equate to quality. Premium modules may seem expensive at first, but they are economical in the long run because of their uninterrupted performance and low break down issues.
The efficiency of the solar modules
When you have made your mind to make a switch to solar energy, always choose efficient modules and compare parameters like longevity, performance and degradation. A well-seasoned solar provider always manufactures panels that are backed by research and constant innovation. They are designed to perform well in low light, snow and extreme heat.
It is crucial to choose highly efficient modules over anything else. The higher the efficiency, the better the solar harvest. Novergy high-performance modules offer 21% efficiency, which serves multiple purposes. It ensures better energy harvest and delivers better performance in a longer period of time without compromising on its quality. It is also important to bear in mind the difference between module efficiency and cell efficiency. The efficiency of the solar cell will always be higher by 2-3% as compared to the other standard solar modules. So, your selection should be based on the efficiency of modules, not cells.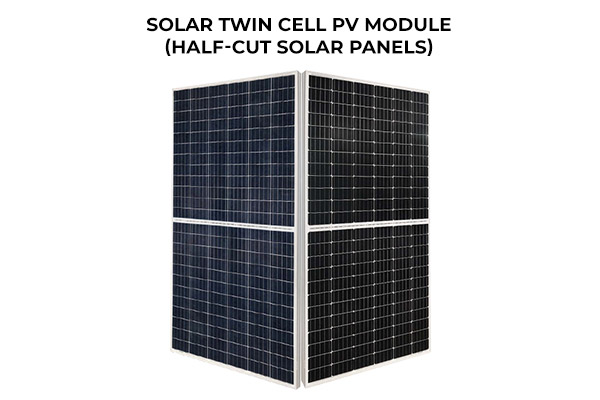 Standard solar warranty Vs Linear solar warranty 
Most of the solar modules come with a standard warranty of 25 years. This cover is intended to protect and serve the solar investment so that investors can get a good harvest and desired results from the solar modules. There are two kinds of degradations that happen over time :
Degradation due to sunlight exposure
Degradation due to voltage i.e. Light-induced degradation (LID) and potential induced degradation (PID).
The warranty coverage is based on the percentage of degradation that occurs after installation.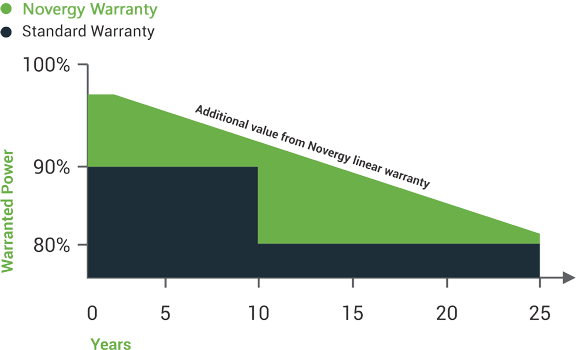 In the initial 10 years of the standard warranty, the product carries a warranty to assure that it will maintain at least 90% of its initial rated capacity. And for the rest of the 15 years, the product carries an assurance to provide at least 80% of its initial rated capacity. Whereas, the linear warranty is purely in the interest of customers. It follows a fixed pattern of annual degradation, meaning all modules will exhibit a uniform degradation over a period of 25 years. It assures an annual degradation of lower than 0.7% with a minimum of 80% assured power output in 25 years of the original solar panel capacity. It is one of the critical factors that can give a competitive advantage and high-reliability factor to the modules.
Manufacturer tenure and quality 
When it comes to the manufacturer's quality, always give priority to the one who invests heavily in research and development. That guarantees a better product with continuous innovation and in-depth market study. They overcome the issues in their products and come up with products with negligible or zero defects. With that said, always choose a manufacturer with a strong presence – that will ensure the seamless warranty process and easy replacement. As solar investment is long-term in nature, do not purchase panels from new players with short track records. It is advised to go with a manufacturer having a track record of selling solar panels with a minimum of 10 years or more.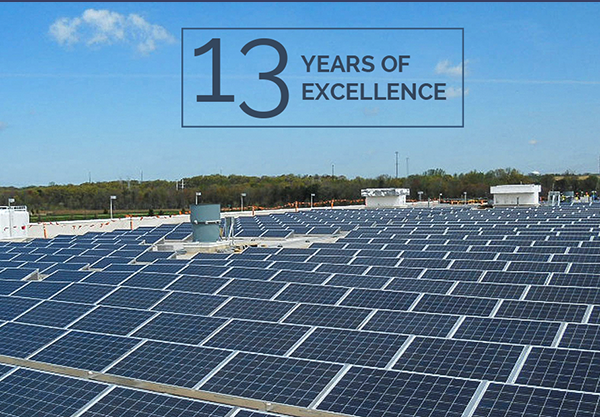 Novergy has been in the business for 13 years and served numerous clients across the globe. With Novergy products, you get a conviction of 10+ years of tested experience and reliability on the field. We have already exported and installed in many countries and various continents. So, you can trust our quality and efficiency!
Quality of Bill of material (BOM) used
The quality of the modules can be understood by evaluating their performance in the field in the challenging climatic conditions of India. Modules manufactured by various players may look similar, but they use a different bill of materials. Modules with poor material durability cannot withstand severe weather conditions, they may end up getting cell defects, encapsulant defects and back sheet cracking. Poor quality of material can lead to premature and faster degradation.
As a result of using cheap raw material and assembled components, a multitude of defects in modules can be seen. When a solar manufacturer uses low-grade solar cells, they tend to crack. One cell defect can affect the power output of the string and therefore the entire module. Due to these defects like PID effect, micro or block crack, snail trails, discolouration and back sheet cracking, the performance of panels drastically decrease. In many cases, customers observed more than 50% drop in the energy output just after 4-5 years. Hence cheaper panels are not really cheap in the long run. Here are some of the most common defects that can be witnessed on panels after some years of use;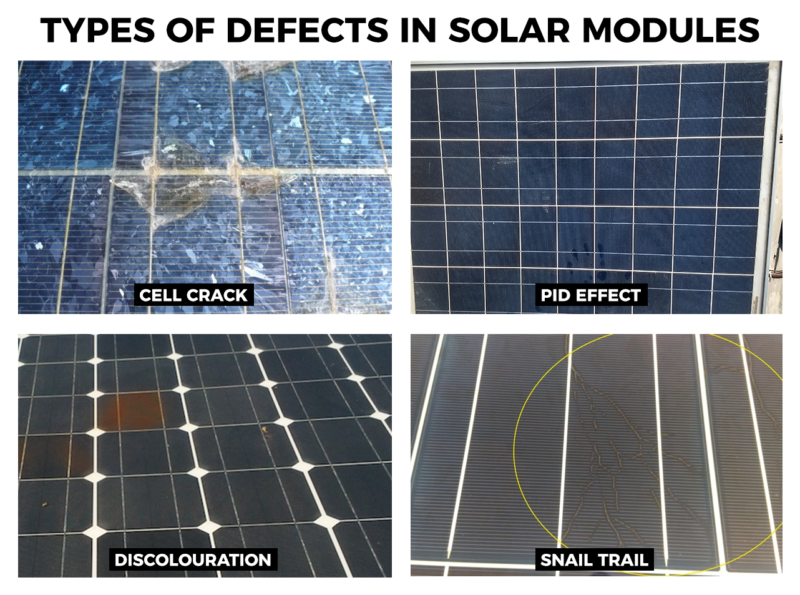 To avoid catastrophic failure, use modules with quality BOM – that will ensure reliable, durable and safe operation of the PV system. At Novergy, the highest grade of material is used in the modules thereafter they go under a lot of quality testing and approval. It is essential for you to choose panels which have certifications from the reputed solar quality and standard bodies. Novergy panels are certified by TUV Rheinland, UL, ETL, Intertek, TUV Nord, BV, etc.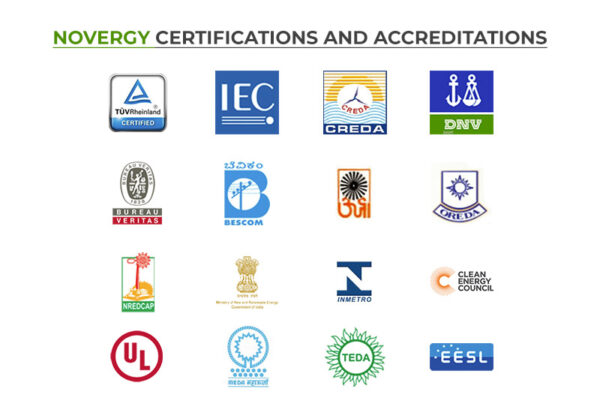 Pulling it all together 
Keep all these parameters in mind while choosing a solar provider and good solar panels. Please visit novergysolar.com, if you are interested in knowing more about our solar system and modules. We manufacture top-notch panels that are a benchmark of superior quality and high performance. They offer best-in-class efficiency and complete peace of mind.  Get freedom from surging electricity bills with Novergy!