In India, rising demand for solar energy has gained the attention of multiple organizations and people in the solar business. The solar business holds a huge growth potential and can be very successful if done correctly. These days, there are tons of solar providers who offer installation and solar EPC services. It has become an overwhelming and daunting experience for the client to choose one from a sea of EPCs.
EPC refers to Engineering, procurement and civil construction. In the solar industry, EPC companies are those who provide a one-stop solution for everything solar. With that, you don't have to go to multiple vendors to assemble numerous components of a solar plant, EPC providers do that job for you. It is crucial for the successful installation of a solar power plant, especially when it is a large-scale project in MW. Let's understand what EPC companies do when they undertake an industrial project;
Engineering – Run the feasibility test and do the site assessment and selection of the technology to be practised for a particular project, and check if the site requires any interconnection or not.
Procurement – Obtaining required resources for the project like clearance and commissioning, equipment selection and installation under a specified time frame and budget given by a client.
Construction – Supervision and monitoring services, construction related to a solar power plant, construction support, project planning and operations management, and preparation of a detailed proposal with an action plan and budget.
These three components of EPC are essential well-connected pillars of a successful solar power plant. They take care of the complete lifespan of a project. So, industries have to be very careful in choosing the right one, as it will be a long-term partnership of 25 years. The EPCs should be skilled, resourceful, dedicated and professional in their approach.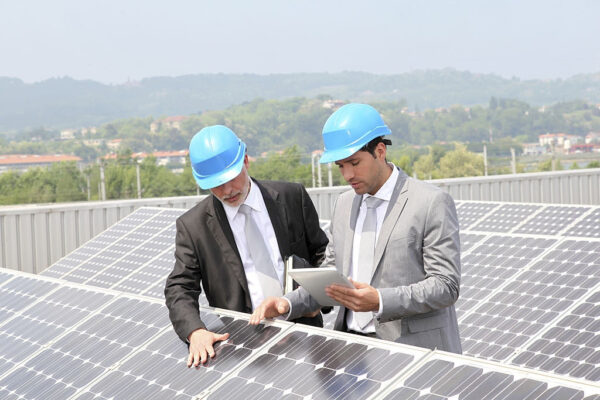 Parameters to choose the right solar EPC
Equipment details – An EPC company should have sound knowledge about the equipment and its components. A client should ask about the sources of equipment, warranty and deliverables. The project team and management team should be experienced, and have a deep understanding of the technical details of the products, utility setup and engineering. Discuss components of the equipment at length and every quality parameter related to it.
Full-service solar solution provider – The EPC company you choose should provide holistic solutions for a solar power plant implementation. It should manage everything from start to finish – site analysis, designing, project management, procurement, installation and commissioning.
Licensing and approvals – Your EPC should save you from the inconvenience of maintaining paperwork and get approval from the government. A solar EPC should arrange the license to install the PV system.
Operation and maintenance – Make sure the EPC provides O&M services after installation of a project. Post-implementation support is something that makes or breaks a project. The EPC should take care of that for the smooth operation of the solar plant.
The credibility of the company – A client should check the flexibility and credibility of the solar EPC by its experience of working under different conditions – geographic, terrains and timeframes. They should assess the number of scales of projects executed, the no. of years in the industry, relations with vendors and past performance. You should also check the composition of their team – technical/engineering skills of professionals and the partnership of technology.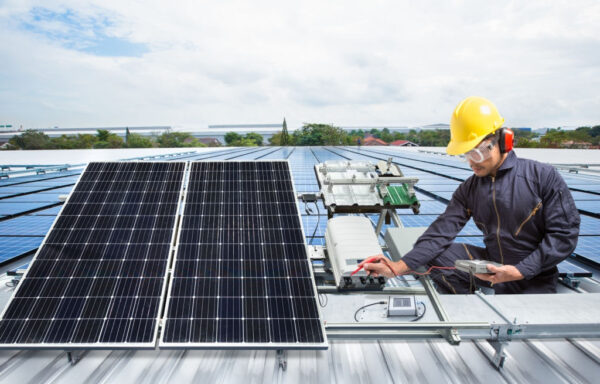 Additional tips to consider while choosing an EPC
Say NO to low-cost EPC services – assess long term benefits, do not consider just price as a selling point.
Low price modules do not equate to quality and efficiency.
Check accreditation and certifications.
Read case studies of the project completed.
How old the solar EPC provider organization is?
Give preference to integrated solar EPC, not the normal integrators who do not have control over anything as they don't share the project risk.
Take reference from the older clients (preferably 3-5 years old) who the EPC has served. Generally, the problems in solar modules arise after 3-5 years of use so the older clients will give you the right picture about the service of the vendor and the performance of modules.
Understand the technical and execution capabilities of the management team of the EPC provider. Check if they have sufficient engineering, design and troubleshooting experience.
Do the EPC providers keep extra stock of critical items like modules and inverters? Do they give seamless after-sale support? Most low-cost integrators just focus on the sales part, and not the after-sales. Additionally, they do not maintain any extra stock of items required when a breakdown happens. Save yourself from feeling helpless by choosing the right EPC partner.  
Novergy – An integrated solar EPC 
Novergy is an end-to-end solar provider which promises the highest efficiency quotient in its products and lives up to it. For the past 13 years, we have undertaken various industrial and commercial projects, have solved power needs across diverse industries globally by exporting our products and services to nearly 30 countries. We are a pure-play EPC for solar modules. Our services come with a string of benefits;
Highly efficient modules – One module of Novergy delivers more kWh of power than the standard modules available in the market. Novergy modules have an efficiency of 20.7% with a cell efficiency of up to 24%. Even a 4% increase in the output increases your overall output per MW by 60000 units/year.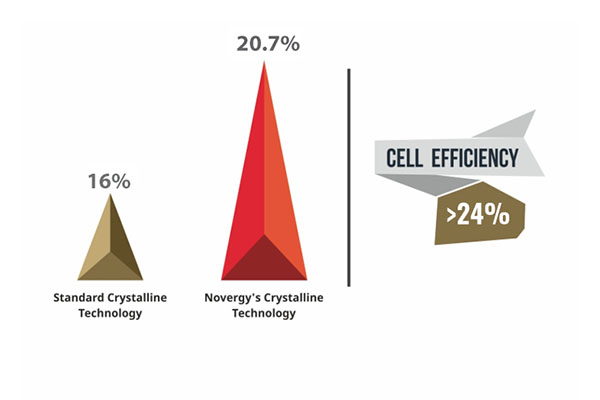 Better solar inverters 
Our inverters have industry-leading DC-AC efficiency of up to 99% with maximum power point tracking feature and high MPP tracking efficiency.
Mounting system 
Our mounting system is manufactured with the latest computerized CNC technology, with high quality and corrosion-resistant material. 
Web-based monitoring system
Online web-based real-time monitoring and data logging system which can be accessed by a customer from anywhere in the world using any computer, iPad and laptops with an internet connection.
Novergy assists mid-scale to large scale commercial and industrial facilities in creating an exceptional power source. We provide an optimized solution as per the site layout. We make sure you generate more power at a minimum cost with smooth operation support 365 days a year for the next 25 years. We have accreditations and certifications from reputed Indian and international organizations like TUV Rheinland (Germany), MNRE, IEC, UL, Clean energy council (Australia) and DNV. We have shipped over 100 MWs of modules across the globe in various types of applications like industrial systems, oil & gas offshore platforms, power plants, telecom, off-grid navigational equipment.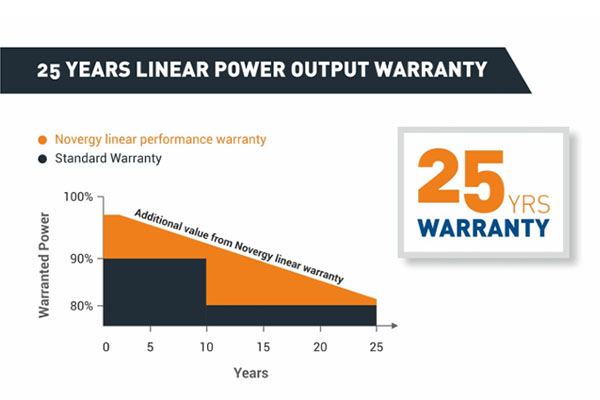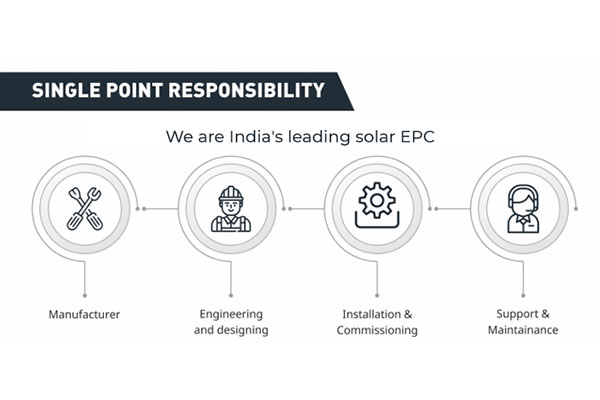 Novergy is a single point of responsibility for every service related to solar. We offer product, designing, engineering, execution and support at a single point. We are a reliable partner with NIL replacement and no rebuilding of construction in the last 13 years of its existence. All our products are evaluated on critical performance parameter and ascertain the highest order of quality. We have excellent design and engineering capabilities. We help companies and clients in meeting their solar compliance, choose us for hassle-free installation and maintenance. To know more about us, visit novergysolar.com or schedule a call with us  0294- 2415487 !